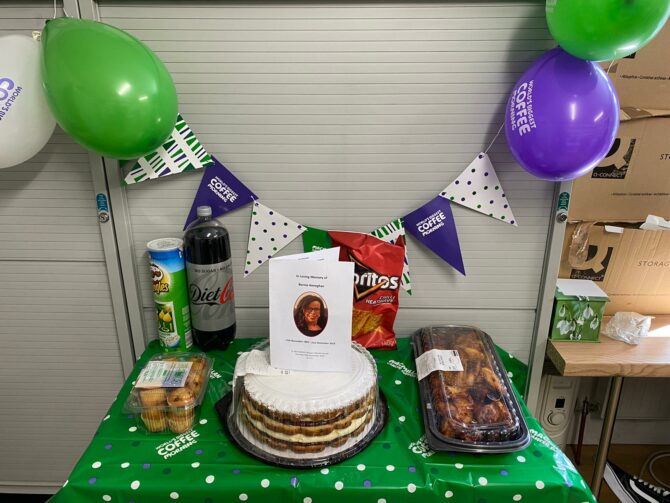 Dear Friends and Colleagues
We raised £100 for Macmillan, in memory of our dear friend Bernie Heneghan.
Cheers
Maya Outreach
A little love goes a long way
Thank you, you're the icing on the cake!
We are Macmillan. Cancer Support
Maya Outreach, the World's Biggest Coffee Morning is nothing without you. Thank you so much for donating a gift of £100.
We hope you felt proud as everyone came together to tuck into all those delicious treats. Whether it was with cake, a cuppa or clinking glasses, you did something extraordinary.
Every penny raised will help Macmillan be right there for people living with cancer, as we continue to offer physical, financial and emotional support to those who need us.
Look out for a special thank you in the post, which should arrive within 15 working days. Your donation reference is 37460050.
Thank you once again. Your Coffee Morning means so much,
The Coffee Morning Team