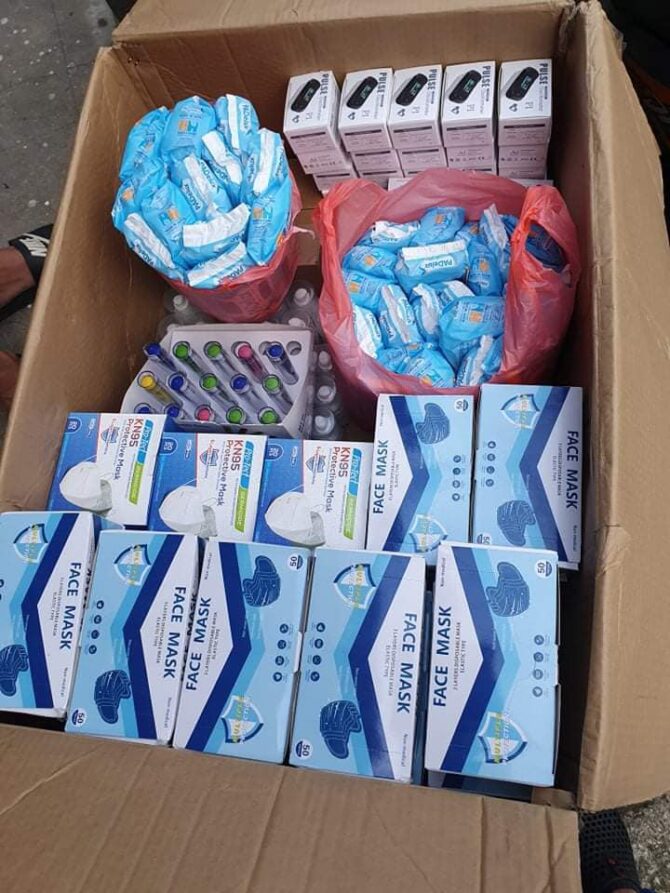 Nepal COVID-19 Relief
Collaboration with NEDOL, supporting our Hero Nurses to be Safe and Effective.
A little love goes a long way.
The recent attacks on health workers have further weakened their morale. Corona, which could not be stopped by the health workers of the powerful countries of the world, could not be stopped by the health workers of our country as well. It is an epidemic, many lives have been lost, going on and on. Corruption in Nepal has wiped out all the money brought in to improve the health sector, and in a country where the health sector is hollow, moving health workers forward is like sending an unarmed army to the battlefield.
The time to protest comes later, but now is the time for our only weapon, not to let the "health workers" lose their morale.
With this argument in mind, the UK-registered "#MAYAOUTREACH" and "Nepalese Doctors Lounge (#NEDOL)" Nedol have brought the symbol of Nedol Maya, which in the first phase to the nurses (COVID NURSES) working in the Covid Ward, ICU of various hospitals. Will be given
Named "SAFETY KIT FOR NURSES", this nodule of love symbolizes "Pulse Oximeter" / "Digital Thermometer" / "One Box 3 Ply Mask" / "3 set N95 Mask" / "2 Than Sanitary Safety Pad". "And" thank you letter "will remain.
In the days to come, similar work will be carried out by Nedol and various service-oriented hands with other health workers in mind.
This campaign would not have been possible without "MAYA OUTREACH" and thanks to the entire team of "MAYA OUTREACH" (NEDOL) Nedol!
Words: Bibek Singh Rathore, Nepalese Doctors Lounge (#NEDOL)
2 June 2021, KTM Nepal.